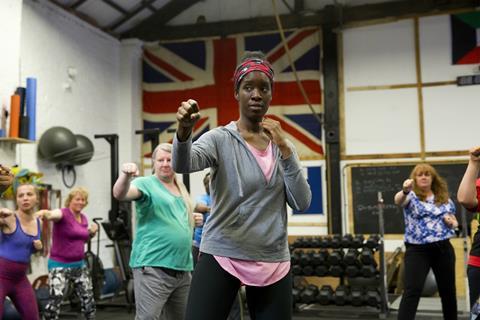 The Uncertain Kingdom, the £200,000 short film initiative aiming to provide a portrait of the contemporary UK, has unveiled the 20 films on its slate.
Actors participating in the projects include Alice Lowe (Sightseers), Mark Addy (Game Of Thrones), Steve Evets (Apostasy), Hugh Dennis (Fleabag), Andy Hamilton (What We Did On Our Holiday), Ruth Madeley (Years & Years) and Laurie Davidson (Cats).
Screen can also reveal an exclusive first look at one of the titles, Hope Dickson Leach's Strong Is Better Than Angry, above.
Each film is receiving £10,000. The finance is privately raised. The initiative was set up by filmmaker John Jencks, with producers Isabel Freer and Georgia Goggin overseeing all of the projects. The 20 participating filmmakers were announced in May this year.
The films will be exhibited theatrically in the UK by Verve Pictures in spring 2020, followed by screenings nationwide with the intention of engendering conversation in local communities.
The Uncertain Kingdom selection
Fiction
British People – dir: Lab Ky Mo
Death Meets Lisolette – dir. Guy Jenkin
Ernie – dir. Ray Panthaki
Isaac & The Ram – dir. Jason Bradbury
Pavement – dir. Jason Wingard
Swan – dir. Sophie King
The Life Tree – dir. Paul Frankl
Verisimilitude – dir. David Produ
Documentary
Borrowed From Our Children – dir. Leon Oldstrong
Camelot – dir. Alison Hargreaves
Left Coast – dir. Carol Salter
Motherland – dir. Ellen Evans
Sauna – dir. Stroma Cairns
We Are Not The Problem – dir. Dominika Ozynska
What's In A Name – dir. Runyararo Mapfumo
Experimental
Acre Fall Between – dir. Antonia Campbell-Hughes
Grit/Oyster – dir. Rebecca Lloyd-Evans
Strong Is Better Than Angry – dir. Hope Dickson Leach
Sucka Punch – dir. Iggy LDN
The Conversation – dir. Lanre Malaolu