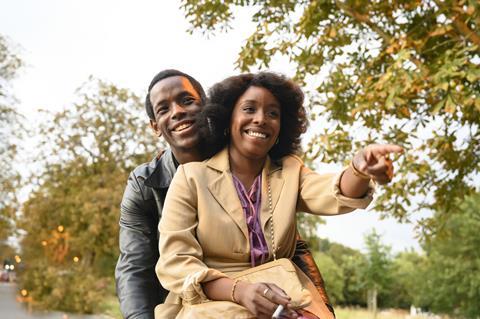 The 59th New York Film festival (NYFF) will take place in a hybrid format and runs from September 24-October 10, 2021.
Produced by Film at Lincoln Center, this year's edition will combine an in-person component with virtual screenings.
In 2020, organisers unveiled a reimagined festival structure under the leadership of new NYFF director Eugene Hernandez and NYFF Director of programming Dennis Lim.
The festival's selections were streamlined into five sections: Main Slate, Currents, Spotlight, Revivals, and Talks.
This year's festival selection committee comprises Florence Almozini, K. Austin Collins, Devika Girish, Hernandez, Lim, Aily Nash, Rachel Rosen, Dan Sullivan, Madeline Whittle, and Tyler Wilson.
Violeta Bava, Michelle Carey, Leo Goldsmith, Rachael Rakes, and Gina Telaroli serve as advisors.
Steve McQueen's Lovers Rock (pictured) opened the festival last year.