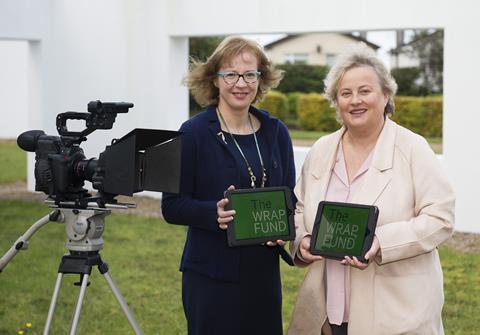 A €2m ($2.3m) fund aimed at the film, TV and game industries has been launched in the West of Ireland.
The Western Region Audiovisual Producer's Fund (WRAP) is being instigated by the Galway Film Centre and the Western Development Commission (WDC), which has ring-fenced the funding from its Revolving Evergreen Western Investment Fund.
It will run over a three-year period and will be administered in association with local authorities in the counties of Clare, Donegal, Galway, Leitrim, Mayo, Roscommon and Sligo.
The WRAP fund is aiming to support the development of 15 projects, and it hopes to put at least 20% of those into full production. It is estimated that the investment will create 90 direct additional jobs within the region's industry.
To be eligible for the fund, projects must demonstrate commercial potential and have a significant presence in the West of Ireland.
As well as supporting local projects, the fund is also aiming to attract international production companies to the region. A further 10 internationally funded co-productions will also be supported by the fund.
Recruit for a development manager to deliver the fund will begin in the coming weeks – the goal is to have it up and running by early next year.
The news was announced at FÍS TV Summit in Galway, which is being held today (Oct 12). IT Crowd and Black Books writer Graham Linehan is a special guest.
The West of Ireland already has a strong creative industries presence, including in Galway which boasts the largest audiovisual industry outside of Dublin with more than 600 jobs and an indigenous industry worth more than €72m to the local economy.
Seán Kyne, minister of state for rural affairs and natural resources, commented: "The potential of the film, television and game industry for the West of Ireland has already been very well demonstrated by TG4 and a range of independent producers.
"I'm confident that this new WDC-backed fund will further develop this sector in the West bringing greater benefits in terms of job creation as well as for the creative industry. I look forward to seeing the results of the investments on our screens in the near future."