EXCLUSIVE: UK sales outfit in step with documentary about the young Britain's Got Talent finalists.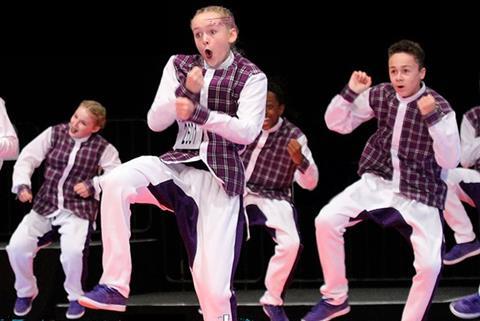 UK sales outfit 4SquareFilms has boarded international sales on Big Dance Family, a fly-on-the-wall documentary about under-16s street dance troupe and Britain's Got Talent 2015 finalists Entity Allstars.
The feature was shot over nine months, following the troupe from training to international competitions including the street dance World Championship.
Debbie Shuter and Adam Tysoe of Insight Films co-direct and produce the film, which will get a first screening at the American Film Market (AFM) (Nov 4-11).
The duo said: "Entity's infectious passion and complete dedication are captivating and their story is a real emotional rollercoaster that reveals the grass roots experience behind such hits as Street Dance and Step Up.
"It's a universal tale of the battle against adversity, an exciting and feel-good film for all the family."
Billy Hurman, company director at 4squarefilms added: "Big Dance Family is simply one of the most tense, emotional, funny and thrilling documentaries that I have seen for a long, long time.
"Street dance is now a firmly established international phenomenon and this film will delight family audiences worldwide."
4Square will also be at the AFM with completed comedy-horror Halloweed from US outfit Little Studio Films and Italian directors Luca Boni and Marco Ristori.