Lynette Howell Taylor's company aims for gender parity and greater diversity in its projects.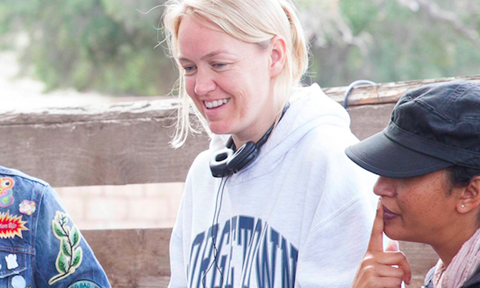 Lynette Howell Taylor has announced the formation of 51 Entertainment to focus on filmmaker-driven content across multiple platforms.
Samantha Housman (pictured at bottom) has joined the company and will serve alongside Taylor and creative executive Derek Iger.
Unicorn Store, directed by Brie Larson from a script by Samantha McIntyre, will be the first film produced under the new company. Larson also stars in the film alongside Samuel L Jackson.
Larson's directoral debut centres on a woman who moves back in with her parents and receives an invitation to a store that will test her ideas of what it really means to grow up.
Howell Taylor most recently wrapped the Bradley Cooper and Lady Gaga film A Star Is Born. She produced Matt Ross' 28 Hotel Rooms and Captain Fantastic, and is developing Tomorrow And Tomorrow for Ross to direct.
In the television arena, Howell Taylor is developing American Lion for Lionsgate and HBO, with Sean Penn attached to play former US president Andrew Jackson.
Howell Taylor helped launch the Horizon Award with Cassian Elwes and Christine Vachon to support a new generation of female filmmakers. Howell Taylor has been an advisor for the Sundance Creative Producing Initiative since 2008 and is a member of Women In Film (WIF) and the Los Angeles Womens Collective PAC.
She will continue her partnership in Electric City Entertainment with Jamie Patricof where they will produce existing projects together.
Housman produced the upcoming 6 Balloons and was vice-president at Campfire, a film and TV production company with a multi-film deal at Netflix. Prior to Campfire, she co-founded ONEZERO Films.
Howell Taylor said: "The name 51 is associated with the idea of majority. Women are still the majority in the United States and yet the balance is greatly tipped against us in the entertainment industry when it comes to opportunities."
"Part of the mission for 51 will be to promote equality, diversity and inclusion in hiring practices across all areas of film and TV, both in front of, and behind the camera, in every department. It is a not a female content company or a company focusing only on female filmmakers; instead it is a company that will aim to achieve greater balance"