Los Angeles-based STX Entertainment on Friday is lining up the sequel to its hit comedy for a November 3 release.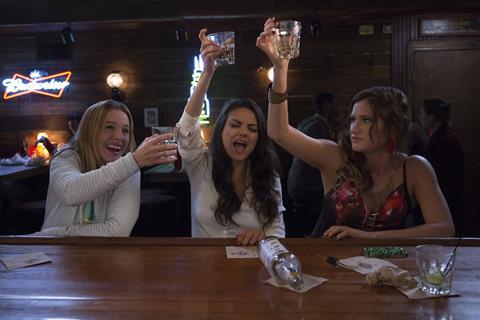 Mila Kunis, Kristen Bell and Kathryn Hahn will reunite as the rebel young mothers, who this time must deal with their own visiting mothers over the holiday period.
Jon Lucas and Scott Moore will write and direct the sequel as they did on last summer's R-rated hit, which grossed $113.3m in North America and $179.4m worldwide.
Suzanne Todd will produce A Bad Moms Christmas and Bill Block is on board as executive producer.
SPC said on Friday it will open Robert De Niro starrer The Comedian directed by Taylor Hackford nationwide on February 3. The film premiered at the AFI FEST in November and will close the Palm Springs International Film Festival on January 15.