Bayona's film scoops 12 nods, followed closely by 'Smoke And Mirrors' and 'The Fury Of A Patient Man'.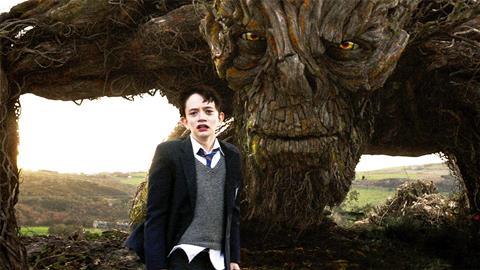 The 2017 Goya award nominations were announced in Madrid today (December 14) by actors Natalia de Molina and Javier Cámara, Goya winners last year with Food And Shelter and Truman respectively. The ceremony for the 31st edition of the awards will be held on February 4.
J.A. Bayona's A Monster Calls, which tops the box office so far in Spain this year with $27.6m (€25.9m), leads the nominations with 12 nods including best film, best director for Bayona, best adapted screenplay (for Patrick Ness who wrote the adaptation of his own novel), best supporting actress for Sigourney Weaver, best music, best cinematography, best production design and art direction. Bayona is currently in Hawaii preparing Jurassic World 2.
Two thrillers, a popular genre in Spanish cinema, scored 11 each. Smoke And Mirrors, by Alberto Rodríguez, big winner at the 2015 edition of the Goyas with Marshland, got 11 nominations including best film, best director for Rodríguez, and best actor for Eduard Fernández, winner of the Silver Shell for best actor at the last edition of the San Sebastián Film Festival.
Actor Raúl Arévalo made his directing debut with one of the critical successes of the year in Spain: The Fury Of A Patient Man. The film is up for best director, best film, best original screenplay, best actor for Goya regular Antonio de la Torre and best new actress for Ruth Díaz, best actress in the Orizzonti section at the last Venice Film Festival.
One of the surprise omissions from the list is the absence of Adriana Ugarte in the best actress category for Pedro Almodóvar's Julieta. Emma Suárez did make the shortlist for playing the older version of her character in the same film.
Julieta has 7 nominations in total; best film, best director, best adapted screenplay for Almodóvar and best music for Alberto Iglesias.
The candidates for best Latin American film are Anna by Jacques Toulemonde, Desde Allá by Lorenzo Vigas, The Distinguished Citizen, by Gastón Duprat and Mariano Cohn and Las Elegidas, by David Pablos.
Competing for best European film are: I, Daniel Blake by Ken Loach, Elle by Paul Verhoeven, Son Of Saul by László Nemes and Genius by Michael Grandage.