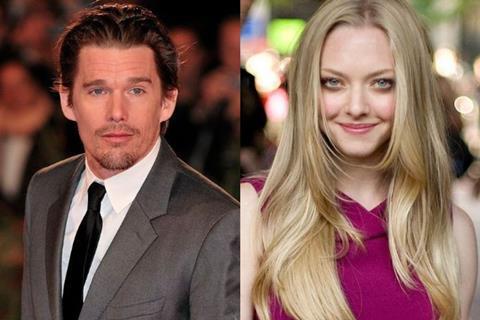 A24 has acquired US rights to Paul Schrader's drama First Reformed starring Ethan Hawke and Amanda Seyfried and plans a 2018 release.
First Reformed received its world premiere at the Venice Film Festival, followed by screenings at Telluride and Toronto. Arclight is handling international rights to the project, with CAA co-representing North America.
Schrader, best known for his screenplays for Taxi Driver and Raging Bull, and for directing 1999's Affliction, directs the story about a former military chaplain in upstate New York who confronts his past after a parishioner asks for help with her radical activist husband.
Christine Vachon, David Hinojosa, Frank Murray, Jack Binder, Greg Clark, Victoria Hill, Arclight chief Gary Hamilton, and Deepak Sikka produced the film. The production companies are Killer Films, Fibonacci Films, Omeira Studio Partners, and Arclight Films.
A24 said: "We are absolutely thrilled to be working with the brilliant, one-of-a-kind Paul Schrader on this deeply provocative and hypnotic new film. First Reformed is at once an intimate character study and an expansive and profound look at some of the most universal questions of our time, all told through one man's riveting and unforgettable personal journey. We're incredibly excited to bring this masterful achievement out into the world, and to draw attention to Ethan Hawke's remarkable performance at its centre."
Schrader said: "I have been watching A24's inspirational progress and am excited for my film to join their company."