The Israel Film Festival in Beverly Hills is giving its film and television achievement award to the the Steve Jobs screenwriter.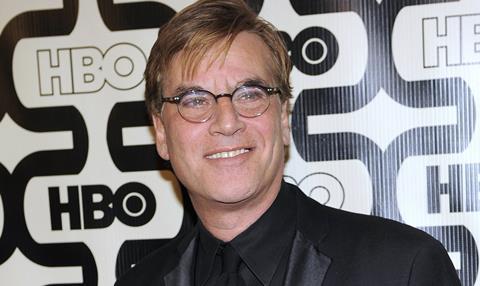 Aaron Sorkin will be the recipient of the 2015 IFF Achievement in Film & Television Award at the opening night of the 29th Israel Film Festival on Oct 28 in Beverly Hills.
Baba Joon, Israeli submission for this year's foreign language film Oscar, will have its US premiere as the festival's opening night film.
The festival, which runs Oct 28 to Nov 19, will showcase more than 30 new Israeli features, documentaries, TV series and shorts.
Sorkin's credits include A Few Good Men, The Social Network, Moneyball, and the upcoming Steve Jobs.
Meir Fenigstein, founder and executive director of IsraFest Foundation,said: "We are thrilled to honour writer and producer Aaron Sorkin this year for his impressive individual contributions to the film and television industries. His iconic films and TV shows have entertained audiences around the world."