Janus Films has acquired North American and UK rights to Abbas Kiarostami's final film 24 Frames following its world premiere in Cannes.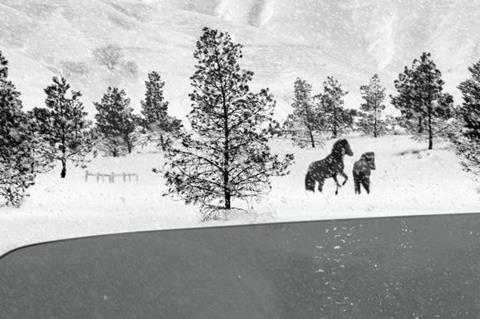 Ahmad Kiarostami and CG Cinema's Charles Gillibert produced the experimental project, which the late Iranian director shot over three years and comprises 24 four-and-a-half-minute films inspired by photographs from Kiarostami's personal collection.
Janus Films, which handles theatrical distribution on titles from sister company The Criterion Collection, plans major releases next year in North America and the UK after negotiating the deal with Gillibert. The Criterion Collection will restore select Kiarostami films later in 2018.
"Abbas Kiarostami's farewell film is a genuine cinematic event – an opportunity for us all to come out and pay homage to an artist who has affected our lives and, more importantly, to see what he left behind for us to find: an elemental meditation on moving pictures, more than three years in the making," The Criterion Collection president Peter Becker said.
Gillibert added: "24 Frames is a very special film to myself and Ahmad Kiarostami. We would not have entrusted its release to anyone but Janus Films and Criterion who have long valued Abbas Kiarostami as one of the world's great filmmakers. We are excited to begin its worldwide release with theirs."