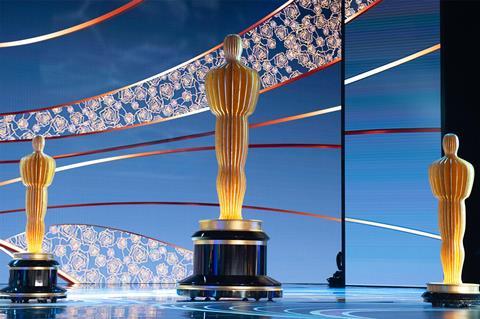 Oscar contenders that play at a drive-in at least once a day for seven days in one of six US cities will qualify for consideration, the Academy board announced on Wednesday (October 7).
The ruling comes as the board continues to expand its eligibility criteria for best picture and general entry categories during the pandemic - although indoor cinemas in Los Angeles, New York and San Francisco remain closed.
The new addendum to Awards Rule Two regarding eligibility are valid "though the end of this exceptional awards year (February 28, 2021)" and are as follows:
Films which are intended for theatrical release, but are initially made available through commercial streaming, VOD service or other broadcast may qualify by making the film available on the secure Academy Screening Room member site within 60 days of the film's streaming/VOD release or broadcast.
Films may qualify with a traditional theatrical release, completing a seven-day run in one of six qualifying cities (Los Angeles, New York, San Francisco/Bay Area, Chicago, Miami, Atlanta), screening at least three times daily, with at least one screening between 6 pm and 10 pm daily.
Additionally, drive-in theaters in these cities will now qualify as a commercial venue, however, the screening requirement will be adjusted from three times daily to once daily. Films that have a theatrical release are not required to submit to the Academy Screening Room within 60 days— It is optional.
The 93rd Academy Awards are scheduled for April 25, 2021.
The submission deadline for general entry categories including best picture is January 15, 2021, and a feature film must get a qualifying release date between January 1, 2020 and February 28, 2021.
The submission deadline for specialty categories including international feature film remains December 31.
The Academy will announce Oscar nominations on March 15, 2021.