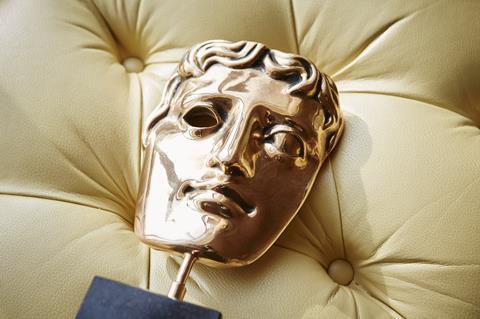 Bafta has announced the 2020 participants for its Newcomers Program, which for the first time has expanded to New York with first-year female participants accounting for a record 78% of the field.
As in previous years the Los Angeles programme, which celebrates talent that has moved to the US, welcomed international talent from around the world, including UK, Australia, China, France, India, Israel, Nigeria, Poland, and Mexico.
Forty-one individuals were inducted into the programme this year, bringing the total number of participants on the four-year initiative to 98.
The combined group includes actors, directors, producers, screenwriters, composers, cinematographers, executives, art directors, production designers, animators, editors, and publicists.
"As our industry continues to adapt to the extraordinary impact of the pandemic, it is as vital as ever to support those who have recently transitioned their careers to the US by welcoming them into Bafta's community," said Bafta Los Angeles chair Kathryn Busby and Bafta New York chair Maria Ishak.
Each Newcomer receives access to Bafta membership events and curated new talent events aimed at supporting both career development, and the transition to living and working in the US.
The programme includes professional networking opportunities, peer matching with others who have recently moved to the US, educational programming such as Bafta Briefing sessions, and access to Bafta's wider professional development event schedule including the Bafta Insights series.
First-year Newcomers in New York are: screenwriter Jade Edwards; writer-directors Stephanie Falkeis, Alies Sluiter, and Yuan Yuan; directors Sana Malik, Hazel Mckibbin, Bella Randle Racklin, and Weixin Zhuang; and producers Federica Belletti and Cecilia Otero.
Their first-year counterparts in Los Angeles are: screenwriters Nikkita Duke, Rom Lotan, and Yashna Malhotra; writer-directors Vivian Ip, Eunice Maruhi, and Sohil Vaidya; directors Thais Drassinower and Nicole Vanden Broeck, and Peier Shen; producers Blanca Ballesté, Guo Guo, Tim O'Brien, Nikolay Sysuev, and Mireia Vilanova.
The Los Angeles class continues with filmmaker Zoe Sua Cho; animator Clarisse Chua; cinematographers Wenting Deng-Fisher, Jo Jo Lam, David Carlo Mendoza, Lucia Rinaldi, Andras Roder, and Akanksha Shyam; production designers Shi Min Yong and Yiming Zhao; actors Jaspreet Dosanjh, Hugo Diego Garcia, Beulah Obioma, Emily Gardt, and Jenny Wu; and publicist Kirsty Langsdale.
Visit the Bafta website for the complete list.