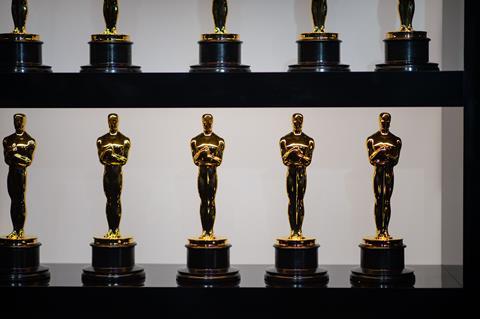 Agents will be able vote for the Oscars for the first time following the Academy's decision to reclassify them as 'members-at-large' rather than 'associates' and grant them full voting privileges.
The move, announced on Monday (June 29), will apply to current members and those agents being invited to join the Academy in 2020.
That list is expected to be announced tomorrow.
The move has been a long time coming. Agencies have lobbied for years to gain voting rights, arguing their role in bringing key elements to film projects is a valid part of the filmmaking process deserving of voting rights.
The Academy is comprised of 17 branches for the crafts ranging from actors to writers, and two membership status categories, members-at-large and associates, to accommodate individuals whose work in the motion picture industry is not specific to one of the branches.
The 2021 Oscar ceremony was recently postponed from February 28 to April 25, 2021.