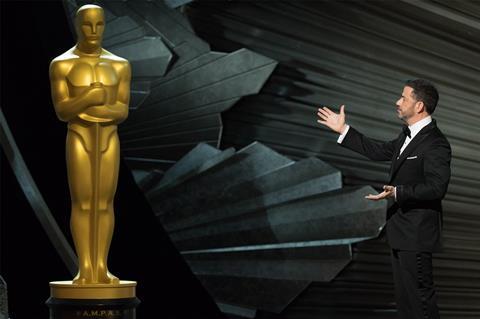 The Academy said on Thursday it will not introduce a 'popular' Oscar category at the 91st awards show in February 2019 as it continues to debate the merits of what has turned out to be a widely derided proposal.
Euphemistically referring to the proposed Oscar for outstanding achievement in popular film as an idea that sparked "a wide range of reactions" after it was announced un early August, the board said it would continue to debate the matter.
A press release said, "While remaining committed to celebrating a wide spectrum of movies, the Academy announced today that it will not present the new Oscars category at the upcoming 91st awards. The Academy recognized that implementing any new award nine months into the year creates challenges for films that have already been released."
"There has been a wide range of reactions to the introduction of a new award, and we recognize the need for further discussion with our members," said Academy CEO Dawn Hudson. "We have made changes to the Oscars over the years – including this year – and we will continue to evolve while also respecting the incredible legacy of the last 90 years."
In truth the move triggered angry responses from public and Hollywood, with some arguing the 'popular' category would ghettoise acclaimed work like Black Panther.
Changes to the 91st Oscars ceremony that still stand include a trimmer three-hour telecast, with six to eight as-yet-unspecified Oscars set to be presented during commercial breaks and broadcast in edited highlights later in the show.
The date switch has triggered concern among international distribution and marketing executives who face a condensed post-nominations timeframe in which to release their contenders outside the US. It is understood the 2020 date change will not affect awards eligibility dates or the voting process.