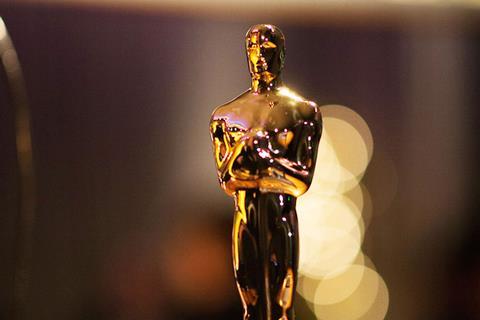 Facing a growing tide of industry complaint over its plan to present four awards during ad breaks in this month's Oscar broadcast, the US Academy has reversed its decision.
In a brief statement issued on Friday (15) after a meeting with representatives of the American Society of Cinematographers (ASC) on Thursday (14) evening, the Academy board said: "The Academy has heard the feedback from its membership regarding the Oscar presentation of four awards - Cinematography, Film Editing, Live Action Short, and Makeup and Hairstyling. All Academy Awards will be presented without edits, in our traditional format. We look forward to Oscar Sunday, February 24."
The reversal came two days after the Academy's initial defense of its decision, under which awards in the four categories would have been slotted into the rest of the ceremony broadcast in edited form.
The defense had been prompted by the appearance of an open letter criticising the move signed by a number of industry talents.
Opposition to the move had continued to mount, however, with a flurry of statements emerging and the addition of more industry names – including those of current Oscar contenders Bradley Cooper and Glenn Close - to the list of signatories of the open letter.
A statement from the Make-up and Hair Stylists Guild on Friday (before the Academy announced its reversal) had said guild members were "disappointed by the Academy's decision to handle various awards in this fashion, even if on a rotational basis."
A letter to the Academy board from Marek Zydowicz, an honorary ASC member and director of Poland's Camerimage film festival, had delivered an "urgent plea not to depreciate the importance of the award for cinematography, not to diminish the role of the profession of directors of photography, and not to exclude this professional minority from this year's live broadcast."
In a Thursday tweet, talent agency UTA said cinematographers, film editors, hair and makeup artists and makers of short films "make essential contributions to the power of movies. Their work should be celebrated live at the Oscars. The Academy should reconsider their decision."
And in a letter to his guild members on Thursday, Motion Picture Editors Guild IATSE Local 700 president Alan Heim called on the Academy to reverse its decision. "If it does not reverse its decision," the letter added, "let us all do everything we can to see that this demeaning experiment will not be repeated."
This latest change in plans for the Oscar ceremony comes two months after host Kevin Hart stepped down after being asked by the Academy to apologise for old homophobic tweets and five months after the Academy said it would not, after all, add a "popular film" category to the 2019 awards.