Former Screen Star of Tomorrow Ella Purnell stars in the production, which will film throughout the musical festival.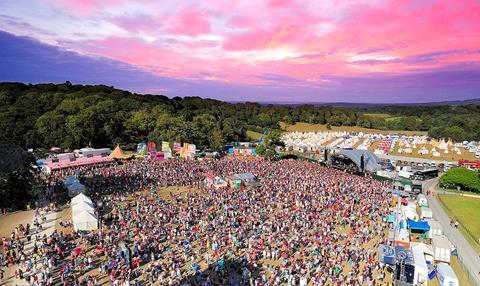 Teen road trip movie Access All Areas has commenced its shoot at Bestival, the music festival held on the Isle of Wight that runs Sept 10-13.
The production will then move to Bristol to film on location and will run for five weeks in total.
Bryn Higgins directs Oliver Veysey's screenplay, which follows a group of frustrated teenagers who embark on a road trip to a music festival to escape their everyday lives.
The cast includes Ella Purnell, a former Screen Star of Tomorrow who has appeared Maleficent and Kick-Ass 2, newcomer Edward Bluemel, Georgie Henley (The Chronicles of Narnia) and Jordan Stephens (half of the English hip hop duo Rizzle Kicks).
Writer Veysey is producing for new outfit Camden Film Co. alongside Bill Curbishley, who was a producer on Quadrophenia in 1979 and more recently worked on The Railway Man.