British star was known for performances in The Haunting and Tomb Raider among others.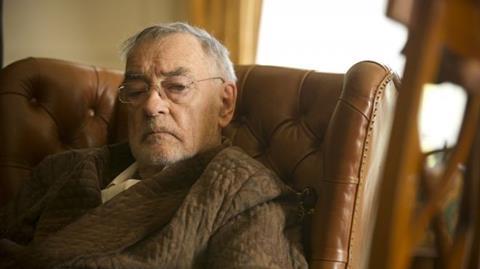 Veteran British star Richard Johnson has died at the age of 87, his family has said.
Johnson was a distinguished stage and television actor whose screen career stretched over six decades.
He was under contract to MGM in the late 1950s, co-starring with Frank Sinatra and Steve McQueen in Never So Few (1959).
Major roles followed in The Haunting (1963), The Amorous Adventures Of Moll Flanders (1965), opposite his second wife Kim Novak, Khartoum (1966) and Oedipus The King (1967).
Johnson was also active as a writer and producer and was a founding member of United British Artists, producing Turtle Diary (1985) and The Lonely Passion Of Judith Hearne (1987).
More recent film work included Lara Croft: Tomb Raider (2001), The Boy In The Striped Pyjamas (2008) and his final role in Radiator (2014), winner of the first Audience Award at the Glasgow Film Festival in March this year, which was attended by Johnson. Radiator is scheduled for a UK theatrical release by Picturehouse this autumn.
Johnson died after a short illness at the Royal Marsden Hospital in Chelsea, London. He is survived by his wife Lynne, who he married in 2004, and his four children.