The set decorator, costume designer and production designer will receive the Art Directors Guild's Lifetime Achievement Award at the 20th Annual Excellence In Production Design Awards on January 31, 2016.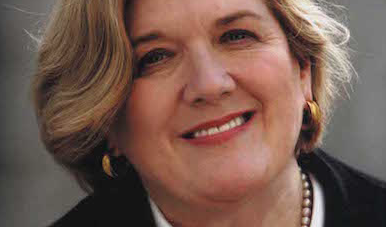 Von Brandenstein is one of four women to be inducted into the 2016 ADG Hall of Fame for her work.
She debuted in 1972 as a set decorator on The Candidate and subsequently workedas a costume designer on Between The Lines and Saturday Night Fever, then moved into art direction after teaming with her husband on Hester Street. She won the Academy Award for Amadeus in 1985 for Production Design.
"Patrizia von Brandenstein's work as a production designer is vast and extraordinary, and we are proud to rank her among the best in the history of our profession," said ADG council chair Marcia Hinds.
"She has forged the path for many future women, finding success in a predominately male profession. Patrizia is an accomplished, talented and versatile artist and it is our honour to name her as this year's Lifetime Achievement Award recipient."
The ceremony will be held at the Beverly Hilton Hotel on January 31 with 11 categories in film, television, commercials and music videos.
Final balloting will begin on January 7 and end on January 28. Announcements for the other three Lifetime Achievement Award recipients will follow shortly.