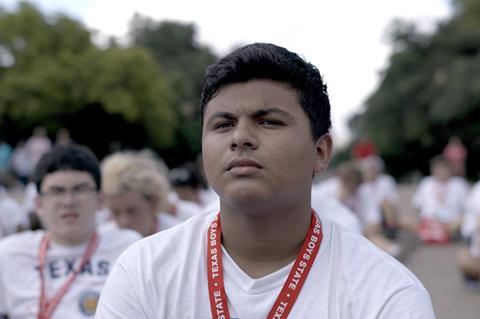 AFI on Wednesday (May 6) announced the 18th annual AFI Docs Film Festival will take place online and run from June 17-21.
The festival will open with Boys State directed by Jesse Moss and Amanda McBaine, which was one of the hits of Sundance where it won the grand jury prize and was acquired for the world by Apple and A24 in a $12m deal.
The festival will run from June 17–21 and the programme comprises Special Presentations, Features, Cinema's Legacy and Shorts, and a virtual AFI DOCS Forum.
The feature slate, some of which will not have screened publicly before, will include more than 24 films from around the word. The full slate will be released on June 10. Selections will be available to view here.
"AFI is committed to the documentary art form in the best of times and in the most challenging of times," said Michael Lumpkin, director of AFI Festivals. "Now more than ever, we are dedicated to supporting extraordinary films because the world needs stories that educate, inspire hope and remind us of humanity's strength. AFI DOCS is here to help."