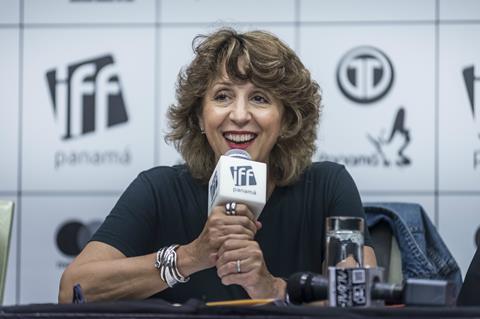 IFF Panama has scheduled its first virtual Co-Production Form, Panama Film Match, for filmmakers in the Central America and Caribbean region.
Ten projects from Costa Rica, Guatemala, Dominican Republic and Panama will participate from May 18-22, with four hailing from the host country. Participants will compete for a $10,000 co-production award sponsored by IDB-Lab and the winner will be announced on May 22.
IFF Panama, whose physical festival did not take place last month due to the coronavirus pandemic, will offer a week of cinema and has organised masterclasses, and meetings with international producers, distributors and programmers who support the selected projects.
"In these moments of great health and economic trauma, the creative industries of our countries suffer an unprecedented setback," said IFF Panama director Pituka Ortega Heilbron.
"Initiatives like PFM [Panama Film Match] not only contribute to consolidate Panama's role as a meeting point and a generator of vital opportunities, but they also contribute and attest to the faith we have in our film industry."
Heilbron added: "The current crisis has led us to create new ways of meeting, and the wonderful surprise is that we have had a movingly positive response from our guest experts. All have expressed solidarity, encouragement and good energy towards our nascent industry. That is one of the most profound and emotional lessons that the crisis has taught this team that makes IFF Panama: that we are not alone in this fight."
Jury members are producer and programmer Diana Bustamante Escobar from Colombia, producer Thierry Lenouvel from France, and producer Inti Cordera from Mexico.