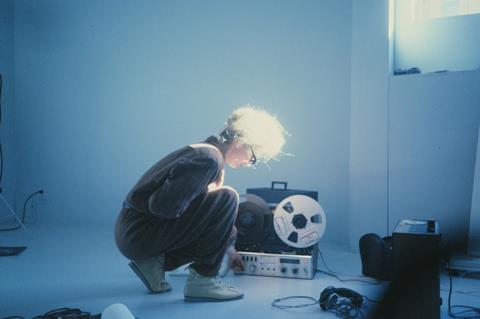 AFI Fest has unveiled the full line-up of 124 films including 54 features for its 2020 online edition and said 53% are directed by women, 39% by BIPOC filmmakers, and 17% by LBGTQ+ filmmakers.
Festival heads announced on Tuesday (October 6) selections in the World Cinema, New Auteurs, Documentary, Cinema's Legacy, Short Film Competition, and Meet the Press Film Festival. The virtual festival runs from October 15-22.
World Cinema entries include Michel Franco's New Order; the animation Wolfwalkers from Tomm Moore and Ross Stewart; Orson Welles' Hopper/Welles; Sound Of Metal; and Stéphanie Chuat's Swiss Oscar submission My Little Sister.
Among New Auteurs are Christos Nikou's Apples (Greece/Poland/Slovenia); Natalia Meta's The Intruder, (Argentina/Mexico); Sundance entry Edson Oda's Nine Days (USA); and Roseanne Liang's recent Toronto selection Shadow In The Cloud (New Zealand).
The Documentary line-up includes Gianfranco Rosi's Notturno (Italy); 76 Days (China) from Hao Wu, Weixi Chen, and Anonymous, R.J. Cutler's Belushi (USA); Dieudo Hamadi's Downstream To Kinshasa (Democratic Republic of the Congo/France/Belgium) and the world premiere of Lisa Rovner's Sisters With Transistors (USA/UK, pictured), about the women who helped shape electronic music.
Playing in Cinema's Legacy are the Hughes Brothers' Dead Presidents; Mario Van Peebles' Posse; Leslie Harris' Just Another Girl On The I.R.T.; and Cheryl Dunye's The Watermelon Woman.
Meet The Press Film Festival at AFI Fest is a showcase of documentary shorts in partnership with NBC's Meet the Press,
As previously announced, AFI Fest will open with the world premiere of I'm Your Woman and close with the world premiere of My Psychedelic Love Story. Sofia Coppola, Kirby Dick, Rita Moreno and Mira Nair will receive tributes.
"AFI Fest is committed to supporting diverse perspectives and new voices in cinema and this year is no different," said Sarah Harris, director of programming, AFI Festivals. "While we wish we were able to be together in Hollywood, this year's festival is an opportunity to celebrate the many great films yet to be discovered by audiences across the nation."
The grand jury award winners for live-action and animated short will be eligible for the 2021 live-action short and animated short Oscars.
Visit the official AFI Fest website for the full roster of films.