EXCLUSIVE: Tony Jaa [pictured], Tiger Chen and Iko Uwais star in action thriller.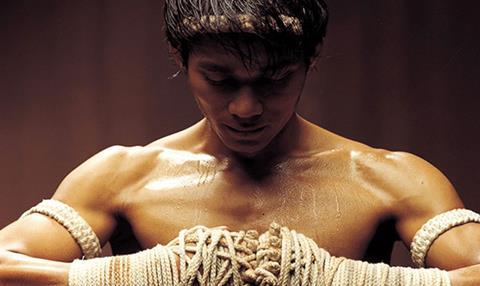 Arclight Films is launching sales at AFM on action film Triple Threat, starring three of the hottest action stars in Asia – Thailand's Tony Jaa, China's Tiger Chen and Indonesia's Iko Uwais.
Jaa recently starred in Furious 7 and will appear in XXX: Return Of Xander Cage. Chen starred in Keanu Reeves' Man Of Taichi and Uwais came to fame through Indonesian action hits The Raid and The Raid 2.
Written by Dwayne Smith and to be co-directed by Chad Stahelski (John Wick) and Wang Xiaolie, the film follows a Chinese martial artist who goes to Mexico on a mission to rescue his ex-wife who is kidnapped by the drug cartels while travelling with her son on vacation.
The film is produced by Beijing-based Kungfuman Culture Media and Arclight chief Gary Hamilton's new production venture Hamilton Entertainment. "Putting together three iconic Asian action superstars is a dream come true," said Kungfuman Culture CEO Sylen Hwa, one of producers on the film.
"The scriptwriting and scouting process in Mexico is a journey of discovery," added Tiger Chen, who is also producing.
Sheldon Pang, He Shi, Hamilton and Arclight's Ying Ye are also producing the film. Arclight's Elliot Tong will executive produce.