EXCLUSIVE: World War Two drama is based on Joseph Joffo's best-selling classic novel.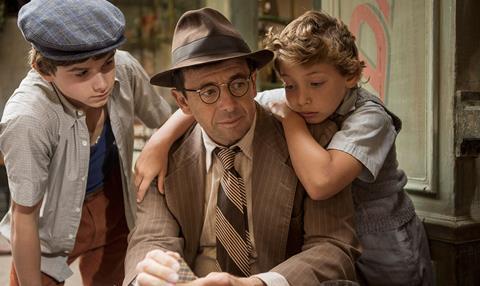 Gaumont has secured a slew of sales on Christian Duguay's heart-warming drama A Bag Of Marbles about two young Jewish brothers fending for themselves in German-occupied during World War Two.
The picture, which world market premieres at the AFM, is based on Joseph Joffo's eponymous best-selling novel based on his own experiences.
The film has sold to South Korea (Double & Joy), Switzerland (Ascot Elite), Spain (A Contracorriente), Greece (Odeon), Italy (Notorious), Portugal (Lusomundo) and Yugoslavia (Dexin).
It has also been picked up for Israel (Lev), the Middle East (Four Star) and Turkey (Medyavizyon). Cine Video y TV have done a pan-Latin America deal covering Argentina, Paraguay, Uruguay, Chile, Brazil, Colombia, Mexico, Peru and Venezuela.
Canadian director Duguay's recent credits include family film Belle And Sebastian: The Adventure Continues.
Key adult cast includes Patrick Bruel, Christian Clavier, Kev Adams and Elsa Zylberstein alongside child actors Dorian Le Clech and Batyste Fleurial.
The feature is produced by Quad, the Paris-based production house behind the Omar Sy-starring global hit Intouchables.