EXCLUSIVE: WestEnd inks deals in Germany, Australia, Latin America, and more, on sexual abuse drama.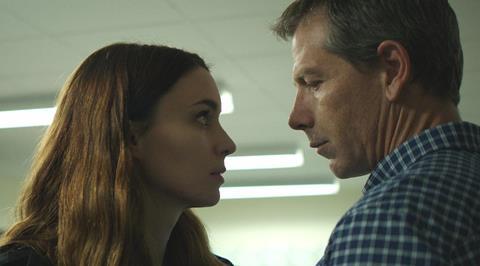 WestEnd Films has secured a string of deals on hard-hitting sexual abuse drama Una, starring Rooney Mara.
Since debuting at Telluride and Toronto, director Benedict Andrews' film has sold to Weltkino (Germany, Austria), Madman (Australia, New Zealand), Swen (Latin America), ABMO (Canada), Non Stop (Scandinavia), Splendid Film (Benelux), ECS (Middle East), United King (Israel), Pris (Portugal), Tanweer (Greece), Top Films (Russia), Mars (Turkey), Edko (Hong Kong), Shaw (Singapore), Encore (Taiwan), Captive (Philippines) and DDDreams (China).
Mara (Carol) stars alongside Ben Mendelsohn (Animal Kingdom) and Riz Ahmed (Nightcrawler) in Andrews and David Harrowers' adaptation of the latter's Olivier Award-winning play Blackbird about a woman struggling with the psychological repercussions of abuse following a relationship she had with an older man when aged 13.
The film is produced by Jean Doumanian and Patrick Daly alongside WestEnd. Backers include Creative Scotland, Film4 and WestEnd, which is handling world sales.
The film's crew includes The Lobster DoP Thimios Bakatakis, Macbeth composer Jed Kurzel, Macbeth production designer Fiona Crombie, The Selfish Giant editor Nick Fenton as well as costume designer Steven Noble and hair and make­up designer Jan Sewell, who both worked on The Theory Of Everything.
The film will have its market premiere at the AFM on Friday, November 4.