EXCLUSIVE: Bankside boards sales on UK horror film backed by Ingenious, Creative England.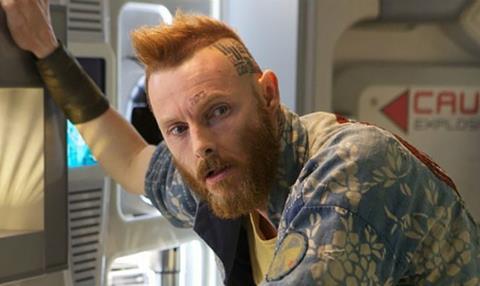 '71 and Prometheus star Sean Harris is to lead the cast in UK horror Possum, which Bankside is to launch at the AFM.
The film marks the directorial debut of British actor and writer-director Matthew Holness, who is best known for co-creating the Channel 4 comedy series Garth Marenghi's Darkplace.
Shooting will kick off on November 28 in Norfolk with additional cast members yet to be announced.
Producers are James Harris, Mark Lane, Robert Jones and Wayne Marc Godfrey of The Fyzz Facility with production finance from Ingenious and The Fyzz Facility.
Creative England and Bankside Films development of the screenplay.
The story is about a disgraced children's puppeteer who returns to his childhood home and is forced to confront his wicked stepfather and the secrets that have tortured him his entire life.
Holness said: "Possum is a supernatural horror combining the stark psycho-drama of George Romero's Martin with the uncanny terror of Dead Of Night. The film draws on the dark nightmares of silent expressionist horror, British classics such as The Innocents and Don't Look Now, as well as the claustrophobic suburban gothic of Pete Walker's Frightmare. Possum will terrify in the best tradition of classic horror cinema, evoking an atmosphere of supernatural dread and creeping horror."