EXCLUSIVE: Canadian sales agent will launch sales with Evan Rachel Wood drama.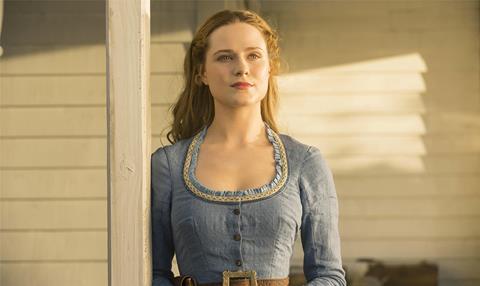 Montreal-based Seville International will kick off sales on a prestige slate that includes A Worthy Companion starring Evan Rachel Wood, riding high in her starring role in HBO's Westworld.
Luc Déry and Kim McCraw produce and Jason and Carlos Sanchez will direct the film about a troubled woman who uses manipulative tactics to persuade a teenage runaway to live with her. Julia Sarah Stone and Denis O'Hare have joined the cast.
Senior vice-president of sales Anick Poirier and her team hold worldwide rights to A Worthy Companion as they do on The Ashram, a spiritual thriller from producer Guneet Monga of Sikhya Entertainment (Gangs Of Wasseypur) and executive producer Brian Kavanaugh-Jones (Insidious, Take Shelter).
Sam Keeley, Melissa Leo And Kal Penn will star in the tale of an American who travels to the Indian Himalayas to find his missing girlfriend and encounters a community led by a mysterious guru.
Ben Rekhi shot the film in India and co-wrote the screenplay with Binky Mendez. The cast includes Hera Hilmar and Indian rising star Radhika Apte.
Rounding out the new titles is writer-director Adam MacDonald's occult horror Pyewacket, currently shooting in Sault Ste. Marie in northern Ontario.
The Walking Dead's Laurie Holden stars with Nicole Muñoz, Chloe Rose, Eric Osborne and James McGowan in the story of a grieving teenager who performs a black magic ritual to kill her mother.
Jonathan Bronfman, executive producer on horror sensation The Witch, and Victoria Sanchez-Mandryk are producing, with Jeff Sackman, Casey Walker and Joe Sisto on board as executive producers.
Seville and the producers represent US rights and eOne and Les Films Séville will directly distribute throughout Canada and Québec.
"We're trying to bring content that is different and that we're passionate about," said Poirier. "We're very festival-driven and work with established and new talent."