EXCLUSIVE: Alex Walton's Bloom has introduced a major project on the eve of the market, injecting life into what has been an unusually slow build-up.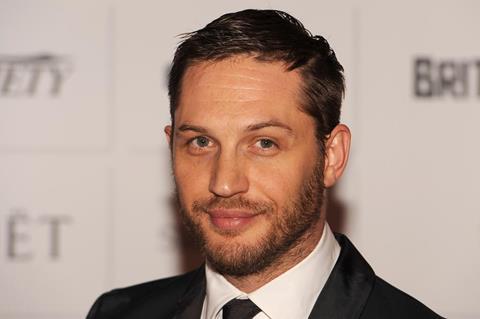 Hardy will portray the Prohibition-era gangster Al Capone in Fonzo, which Russell Ackerman and John Schoenfelder (Tau) are producing for Addictive Pictures alongside Lawrence Bender. CAA and WME Global represent US rights.
Josh Trank of Chronicle fame wrote and will direct the project, which finds Capone at the age of 47 in the final days of his life.
After nearly ten years in prison, the notorious former bootlegger and once leader of the Chicago Outfit syndicate is ravaged by dementia and plagued by memories of a vicious life that bleed into the present.
"This is the kind of project we want to do: original, distinctive cinema based around something our partners can market and distribute around the world," said Walton.

"You have a brand in Al Capone and this is a fresh take on the gangster genre. Tom Hardy is perhaps the only guy who could do this, so it's perfect casting. It's The Shining meets Black Mass – a commercial, interesting and haunting film."
Walton and recently hired president of international sales and distribution Kristen Figeroid will commence talks with buyers this week at the AFM.
Bloom's sales roster includes Bel Canto, the story of a famous soprano who gets caught up in a hostage crisis in South America.
Julianne Moore, Ken Watanabe and Demian Bichir star in that project, which Paul Weitz will direct. WME Global handles US sales. The AFM kicks off on Wednesday.
Hardy will next star in Christopher Nolan's Dunkirk, marking his third film collaboration with the director, as well as Taboo, an eight-part TV series produced by Ridley Scott.