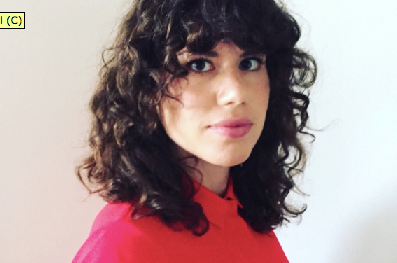 AGC Studios has hired Rachel Traub as vice-president of non-fiction content to oversee development and production of non-fiction content for film and television.
Traub will work closely with AGC Studio's head of film Greg Shapiro and AGC Television president Lourdes Diaz to build a slate of feature documentaries and non-fiction series. She will also work with David Schulhof, who runs the company's music division, on music-focused documentaries and series.
Traub has worked for close to a decade as a producer and creative executive in the film industry and previously oversaw feature film development and co-productions at Morgan Spurlock's New York-based production company, Warrior Poets.
At Warrior Poets she shepherded numerous feature documentaries and non-fiction series from development and production to the marketplace, including Sundance 2018 selection The Devil We Know, TIFF 2017 entry Super Size Me 2: Holy Chicken!, and Tribeca Film Festival 2017 selection No Man's Land.
Traub was most recently a consultant at Topic Studio's non-fiction programming team. Earlier in her career she was an acquisitions executive at Wild Bunch, where she worked on films such as James Gray's The Immigrant and Stephen Frears' Lay The Favorite.
"I'm thrilled to be joining the AGC team, and to translate Stuart's [Ford] strong track record and vision within the narrative world to the non-fiction side of things," said Traub.
AGC Studios chairman and CEO Stuart Ford, who announced the hire on Friday (21), said: "Rachel's extensive experience and relationships in the non-fiction universe will give AGC an important additional pipeline of premium film and TV content alongside our existing feature film, scripted and unscripted television, music, urban and Latin x output. We're delighted to have her onboard."
The company's sales arm AGC International recently introduced buyers at TIFF to Michael Moore's documentary Fahrenheit 11/9, where Michael Rothstein and the team sold out.