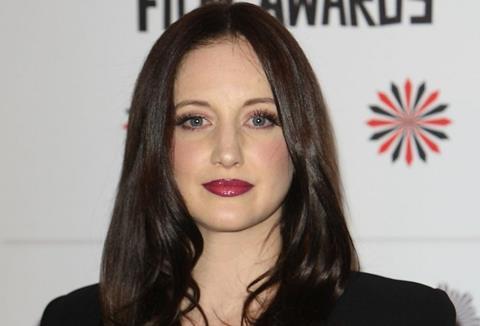 AGC Studios has added another appealing package to its AFM slate and will finance, produce and sell worldwide rights on the supernatural thriller Geechee to star Andrea Riseborough.
Chairman and CEO Stuart Ford and AGC's Glendon Palmer serve as producers, and Jermaine Johnson and Luke Maxwell of 3 Arts Entertainment are executive producers.
Dubois Ashong makes his writing and directing feature debut on Geechee and production is set to commence in early 2020 on the story about a New York scientist who relocates with her son to the Sea Islands off the southeastern United States.
While at first she is charmed by the islands and the people who descended from African slaves, she soon becomes driven to the edge by restless souls.
CAA Media Finance jointly represents the US with AGC Studios, who recently announced it had boarded worldwide rights for Neill Blompkamp's (District 9) sci-fi Inferno, which it is also pre-selling at the market.
Riseborough (Birdman, The Death Of Stalin, Mandy, W.E.) will next be seen in Sony's The Grudge reboot opposite Betty Gilpin and John Cho, and in Amazon's true-crime series Zerozerozero. She has completed production on Brandon Cronenberg's thriller Possessor, Zeina Durra's drama Luxor, and on Louis Wain opposite Benedict Cumberbatch and Claire Foy.
The deal was negotiated by AGC's vice-president of Legal and business affairs Anant Tamirisa on behalf of AGC; Hansen, Jacobson, Teller, Hoberman, Newman, Warren Richman on behalf of Ashong; and by Felker Toczek Suddleson Abramson on behalf of Riseborough.