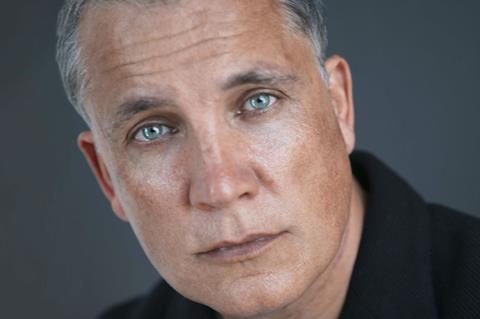 Fresh details have emerged on The Englishman, the AGC Studios project based on a new book series by David Gilman that forms part of the company's burgeoning UK slate.
Screen revealed earlier this week that AGC had optioned the adventure book, which centres on Raglan, a former soldier whose work in the French Foreign Legion taking on terrorists in sub-Saharan Africa brings him to the attention of MI6.
Raglan is recruited for an undercover mission into the heart of organised crime that lands him in a Siberian penal colony where the help of a fellow inmate will be critical.
Gilman counts British Army paratrooper, firefighter, and professional photographer among his accomplishments, along with a stint as lead write on ITV series A Touch Of Frost.
"We're thrilled to have acquired the right to make a film or maybe multiple films from David Gilman's compelling, enigmatic action hero Raglan and are looking forward to introducing some top tier writing and directing talent to the project in the near future," said AGC Studios founder and CEO Stuart Ford.
The deal was negotiated by Ford and VP of legal and business affairs Anant Tamirisa with Conrad Williams of the Blake Friedmann Literary Agency Ltd. on behalf of Gilman.
AGC's UK slate includes Richard E. Grant directorial outing the period tale Majesty, and Vicky Krieps and Vanessa Redgrave in the upcoming wartime thriller All That I Am.
At AFM 2020 Online, AGC is in talks with buyers on Dave Bautista sci-fi Universe's Most Wanted with Brad Peyton. set to direct.