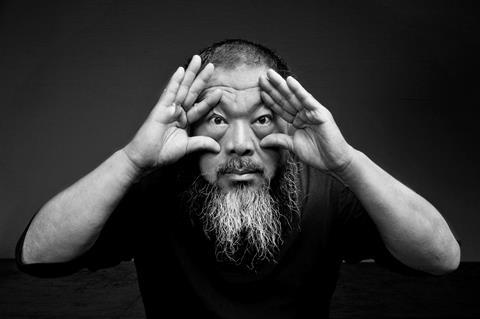 Chinese artist, filmmaker and activist Ai Weiwei has joined the line-up of Copenhagen's CPH:DOX conference, where he is set to tackle the future of the political documentary.
Ai, who has drawn attention to government corruption through his numerous documentary projects, will appear virtually on the opening day of the conference, which takes place from April 26-30.
He will discuss if new distribution models could help filmmakers who take on corruption, in an era of censorship, taking his recent film CoroNation as a case study.
CoroNation captures events in Wuhan in China in early 2020, during the most challenging weeks of the enforced quarantine due to the Covid-19 outbreak.
The documentary was made available internationally on streaming service Vimeo on Demand last August and on Alamo on Demand in the US after being declined by Toronto, Venice and New York film festivals as well as streaming giants Amazon and Netflix.
This year's CPH:Conference will run under the title of Reset! and is open to both industry professionals and the public. Among the almost 80 speakers are digital minister of Taiwan Audrey Tang, fake news expert and Iranian blogger Hossein Derakhshan, and veteran US producer Ted Hope.
The conference will again be presented in partnership with European training initiative Documentary Campus.