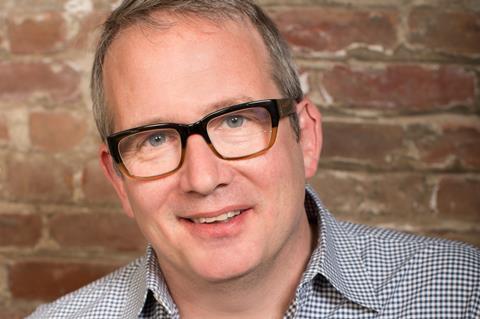 Copenhagen's CPH:DOX has unveiled the programme for its annual industry conference, which includes a session with veteran US producer Ted Hope and keynote speech by Taiwan's celebrated digital minister Audrey Tang.
CPH:Conference will take place entirely online this year, due to the ongoing pandemic, and will take place from April 26-30 under the banner Reset! – reflecting its ambition to rethink approaches to film, media and the arts. Each day of the event will focus on an umbrella theme: democracy, economy, power, climate and culture.
The conference will open with a keynote by Tang, a former child prodigy and software developer who became Taiwan's digital minister 2016. Tang, who is Taiwan's first non-binary official in the government's executive cabinet, famously worked with hackers during the Covid-19 outbreak to help residents find masks close to their homes, at a time of peak demand.
US producer Hope, who spent five years as co-head of Amazon Studios, will discuss the future of the industry and possible alternatives to change the existing landscape, as streaming platforms continue to grow their influence.
Further sessions will explore the risks faced by filmmakers who embark on investigative documentaries that unveil government or corporate secrets; new models of distribution; diversity and inclusion in the industry, with Crip Camp writer-director's James LeBrecht and Nicole Newnham; and a focus on reducing the carbon footprint of the screen industries.
Case studies will be presented about creating social and political impact through documentary filmmaking with Hong Kong co-director Cathy Chu (When A City Rises), Indian directors Rintu Thomas and Sushmit Ghosh (Writing With Fire), and Germany's Setran Ates and Nefise Ozkal Lorentzen (Sex, Revolution And Islam).
Other speakers include fake news expert and Iranian blogger Hossein Derakhshan and economic commentator Grace Blakeley.
Outgoing CPH:DOX director Tine Fischer said this year's event would be "dedicated to looking into the immense changes and questions posed by Covid-19". Fischer, who founded CPH:DOX in 2003, will step down after this year's edition to become the director of the National Film School of Denmark.
The conference will again be presented in partnership with European training initiative Documentary Campus, and will be accessible worldwide to both industry and the public. Accredited professionals will receive extended on-demand access until June 2.