The fifth Ajyal Youth Film Festival, held in Doha, Qatar, has named its winners.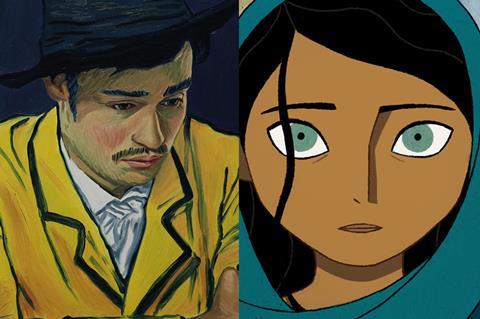 The festival's competition is divided into three categories: Mohaq (jurors aged 8 to 12), Hilal (voters aged 13 to 17) and Bader (voters aged 18 to 21)
In the Hilal category, the Best Feature prize was awarded to Nora Twomey's animated feature The Breadwinner, which opened this year's fesitval. Set in Afghanistan, the film chronicles a young girl's attempts to save her father from a prison run by the Taliban.
In the same category, Rana Kazkaz and Anas Khalaf's Mare Nostrum won Best Short.
In the Bader strand, Dorota Kobiela and Hugh Welchman's animation/live action hybrid Loving Vincent was awarded Best Feature, while Katja Benrath's All Of Us won Best Short.
Finally, the Mohaq stand awarded Best Feature to Joachim Dollhopf and Evi Goldbrunner's German family comedy At Eye Level and Best Short to Kristóf Deák's Sing.
In total, the festival's competition hosted 48 films this year. The awards were handed out at a ceremony following the closing night screening of Loving Vincent, which also won the Audience Award.
Earlier in the festival, prizes were also handed out in the Made in Qatar programme, which highlights work from Qatari directors. The winners were: Best Narrative: Amal Al-Muftah's Smicha; Best Documentary/Experimental: Rawan Al-Nassiri and Nada Bedair's Treasures Of The Past; Special Jury Award: Aisha Al-Jaidah's 1001 Days and Nibu Vasudevan's Walls; Special Jury Documentary/Experimental Award: Rawda Al-Thani's I Have Been Watching You All Along.
The 5th Ajyal Youth Film Festival ran Nov 29 – Dec 4 and screened a total of 103 films from 43 counties. This year's festival took place against the background of an ongoing political and economic blockade of Qatar by Saudi Arabia, Bahrain, the UAE and Egypt.