The distributor announced on Monday corporate acquisitions and a strategic alliance that builds its annual content flow to more than 1,300 films and 3,000 TV episodes.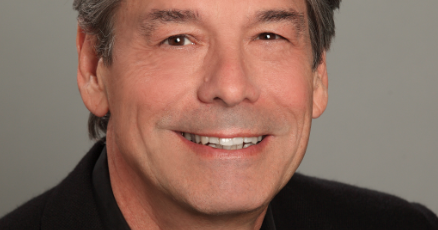 Alchemy CEO Bill Lee (pictured) and his team have acquired the film distribution assets of ANconnect, the physical distribution arm of family-owned Anderson Media Corporation.
The distributor has also bought digital films and television distributor Anderson Digital, which prior to this acquisition was co-owned by Charles Anderson and partners Freyr Thor and Steve Lyons.
Anderson will become an investor in Alchemy while Thor will serve as Alchemy's svp of product management.
A strategic alliance with ARC Entertainment, a leading supplier of faith and family content to Walmart and other national retailers, will see Alchemy distribute ARC's media assets.
It will also provide financial support for the growth of the Bentonville Film Festival, the brainchild of Geena Davis, ARC president Trevor Drinkwater that launched in early May in Arkansas.
The arrangement will also provide a larger framework for distribution of all titles – both physical and digital – that are associated with the festival.
A press release said the transactions consolidated Alchemy's status as the largest non-studio aggregator for Walmart, Target, Best Buy and Sam's Club.
New content partners include Alvin And The Chipmunks franchise owners Bagdasarian Productions, as well as DreamWorks Animation's non-theatrical and classics divisions, Microsoft, the UK's Cake Entertainment and BRB of Spain.
"We are alchemists with the vision of uniting storytellers and audiences into one dynamic community," said Lee. "These transactions allow us to close the gaps in our direct relationships with dominant retailers and exponentially grow our digital distribution capabilities globally. Alchemy is now the industry's leading champion of independent content."
Lee and Alchemy evp of operations Jim Jenkins negotiated the two corporate acquisitions with Anderson, Bill Lardie and Chuck Taylor on behalf of Anderson Media Corporation.
Lee and Jenkins brokered the strategic alliance with Drinkwater. SunTrust and Stroock & Stroock & Lavan LLP advised Alchemy in the deal.