Vikarious Productions' first feature will be Euphoria, starring Vikander alongside Eva Green.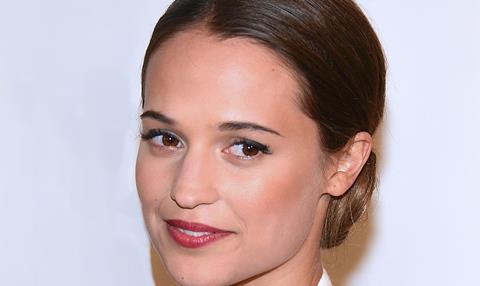 Oscar-winning actor Alicia Vikander is launching production outfit Vikander Productions with her London-based agent Charles Collier.
The company's first project will be Swedish-UK-German co-pro Euphoria, produced with Sweden's B-Reel films, and will star Vikander (The Danish Girl) alongside Eva Green (Casino Royale).
The story follows two sisters (Vikander and Green) in conflict as they travel through Europe towards a mysterious destination.
The project will shoot in the German Alps in early August and will mark the English-language directorial debut of Swedish writer-director Lisa Langseth, who previously cast Vikander in Swedish-language titles Pure and Hotell.
Vikander and Collier will produce alongside Hotell producers Patrik Andersson and Frida Bargo.
Christine Ruppert will co-produce for German outfit Dancing Camel, while also involved are Sveriges Television, Svensk Filmindustri, Reel Ventures and Filmregionen Stockholm-Mälardalen in association with Wild Bunch Germany and Dorian Media Limited.
Further support will come from the Swedish Film Institution and Nordic distribution will be handled by Svensk Filmindustri.
The company is planning to produce two further titles in the next two years, with details under wraps for now.
Vikander commented on the news: "[Euphoria is] a uniquely European approach, enabling me to work with a great Swedish team alongside my colleagues in London. It is a profound story about the journey of two estranged sisters, full of suffering but also full of joy, and squaring up to very important subject matter.
"It also has compelling female voices and is packed to the rafters with female talent both sides of the camera. All these ingredients made this film the obvious choice for our first film at Vikarious. Charles and I will be developing more films in this space over the next 24 months."