EXCLUSIVE: Cross cultural tale of young Palestinians living in Tel Aviv sells to US, Canada and France.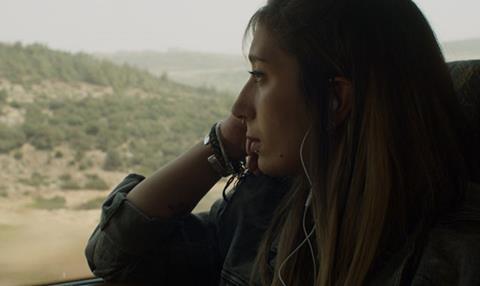 Paris-based Alma Cinema has unveiled a slew of sales on Palestinian director Maysaloun Hamoud's debut feature In Between (Bar Bahar) including to Film Movement in the US.
The tale of a trio of young Palestinian women juggling split cultural identities as residents of the Israeli city of Tel Aviv has also sold to Canada (Unobstructed View) as well as to Australia and New Zealand (Vendetta Films).
European deals include to Spain (Golem Distribucion), Italy (Tucker Film), Austria (Identities), Norway ((Storytelling) and Lithuania (Kino Pavasaris). Laurence Gachet and Jean Hernandez's Paris-based Paname Distribution will release the film in France on March 29.
Alma Cinema will screen the film – which world premiered in Toronto's Contemporary World Cinema section last September – at the Unifrance Rendez-vous with French Cinema this week.
A co-production between Israeli producer and director Shlomi Elkabetz's Tel Aviv-based Deux Beaux Garçons Films and Paris-based En Compagnie Des Lamas, it is among a handful of non-French language titles due to screen at the event under a new drive to lend greater support to world cinema productions backed by France.
Since premiering at Toronto, where it won the Netpac Award, In Between has also picked up prizes at San Sebastian, Haifa and Zagreb.
Other Rendez-vous titles
Alma Cinema will also hold a first market screening for French director Emmanuelle Cuau's drama Not On My Watch, starring Virginie Efira as a single mother who becomes entangled in a web of lies and crime to protect one of her sons.
The film comes on the back of a busy high profile 2016 for Belgian actress Efira who hit the big screen last year with a supporting role in Paul Verhoeven's Elle and also starred in the off-beat romantic comedy Cannes Critics' Week opener In Bed With Victoria which did well at the French box office.
It marks the first Rendez-vous for Paris-based Alma Cinema since its launch — with former TF1 and Embankment Films sales executive Sara May at its helm – as a joint venture between producer Charles Gillibert and French distributor Ad Vitam last May.