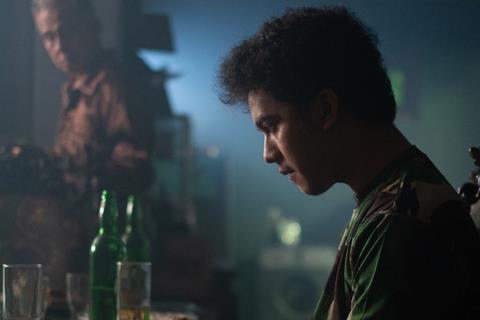 Paris-based sales agent Alpha Violet has boarded worldwide sales rights to Autobiography, the debut feature of Indonesian director Makbul Mubarak, which has today been selected for Venice Film Festival's Horizons strand.
Alpha Violet acquired the rights from Indonesian producers KawanKawan Media.
The film centres on a young man working as a housekeeper in an empty mansion. When its owner returns to start his mayoral election campaign, the young man bonds with him and defends him when his campaign is vandalised, setting off a chain of violence.
Autobiography has participated in multiple prestigious international labs, including the 2017 TorinoFilmLab, and the Berlinale Co-Production Market, Locarno's Open Doors programme and the Seafic Lab in 2019. Last year it received a Doha Film Institute post-production grant after completing filming.
Formerly a film critic, Mubarak has made shorts including Malediction and The Plague. He is a Berlinale Talents alumnus, as is KawanKawan producer Yulia Evina Bhara.
"We had great success at the festival with [Christos Nikou's] Apples in 2020, and we feel confident that we can have another great experience this year," said Virginie Devesa, joint CEO, sales and acquisitions for Alpha Violet.
The company's current slate includes Sundance title Utama, Berlinale selection Unrest and Karlovy Vary premiere A Far Shore.