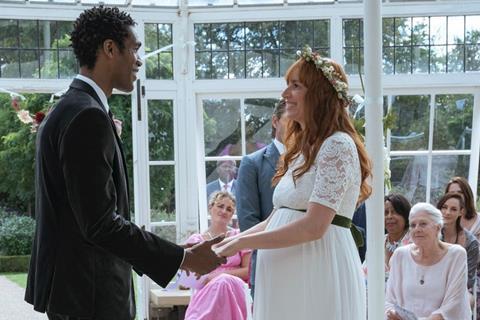 Altitude has acquired UK and Irish rights to fantasy drama The Lost Girls in a deal with Myriad Pictures on the eve of AFM.
Livia De Paolis wrote and directed the film based on the novel by Laurie Fox and inspired by J.M. Barrie's classic Peter Pan. De Paolis stars alongside Joely Richardson, Vanessa Redgrave, Julian Ovenden, Parker Sawyers, Emily Carey, Louis Partridge, Ella Rae Smith and Iain Glen.
The Lost Girls chronicles four generations of Darling women as they struggle in the aftermath of their adventures with Pan in Neverland. Like her grandmother and her mother Jane, Wendy must escape Pan's hold on her and the promise he desperately wants her to keep. As her daughter Berry comes into Pan's orbit, Wendy must fight to save her relationship with her daughter while reconciling her legacy.
Ingenious Media and Myriad Pictures backed the film in association with LipSync. Producers are Sam Tipper-Hale, Peter Touche and de Paolis. Myriad's Kirk D'Amico is executive producer alongside Andrea Scarso and Jamie Jessop for Ingenious Media, Norman Merry and Peter Hampden for LipSync, Laurie Fox and Razwana Akram.
Altitude plans to release The Lost Girls theatrically in late spring 2022. "Altitude are extremely proud to be bringing Livia's modern and exciting retelling of such a timeless and beloved story to audiences across the UK and Ireland next year," said co-CEO Andy Mayson.
Touche added, "I have known Will and Andy for many years and I couldn't think of a better partner to bring this fresh reimagining of the Peter Pan story to UK audiences, who will find themselves taken to unexpected places".
Myriad Pictures handles international sales and jointly represents the US with UTA Independent Film Group.