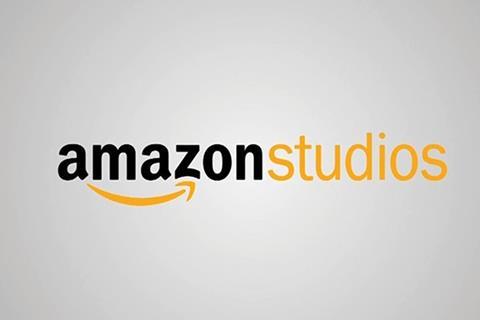 Pitching itself as an increasingly global content producer, Amazon Studios has given green lights to a slew of new original series from territories including the UK, Germany, Italy, Spain, India, Japan and Mexico.
In a presentation at this week's Television Critics Association (TCA) press tour in Los Angeles, the company said it was ordering or renewing more than 20 series from international markets for its Amazon Prime Video streaming platform.
Amazon Studios Jennifer Salke said the slate reflected a strategy initiated soon after her appointment a year ago "to get our hands around a global community, so that we could diversify the storytelling."
Though Salke acknowledged being in "a race for talent globally" with Netflix and other streamers, she said the strategy is "more about knowing where our customers are and how we want to reach them in a way that feels global versus narrow and specific."
While the first series announced is from the UK, Salke noted that the majority of the new international series will be in local languages. "We're looking to make the same kind of noise and package big shows outside of the English-speaking territories as well," she said.
The new UK project is a ten-part series based on British author Naomi Alderman's hit thriller novel The Power, with the UK's Sister Pictures producing. The series will start shooting on locations around the world next year, with Emmy-winning Handmaid's Tale director Reed Morano directing and Tim Bricknell producing. Sister Pictures' Jane Featherstone will serve as an executive producer along with Naomi de Pear, Naomi Alderman and Morano.
From Germany, Amazon has ordered Wir Kinder vom Bahnhof Zoo, to be produced by Oliver Berben and Sophie von Uslar's Constantin Television. Based on the 1978 autobiographical book of the same name, the series will tell the story of Christiane F and her teenage friends in the gritty drug scene of 1970's West-Berlin. Annette Hess will be head writer and Philipp Kadelbach will direct.
From Mexico, true crime series El Presidente will be produced by Pablo Larrain's company Fabula and Gaumont. The series will explore the 2015 'FIFA gate' scandal from the point of view of a small-time Chilean football club president.
From India, supernatural crime thriller The Last Hour will be created and directed by Amit Kumar and will go into production next January, set in a small hill station in the Himalayas.
An untitled crime drama from Italy, Amazon's first original from that country, will be written by Nicola Guaglianone and Roberto Marchionni, known by his pen name Menotti. Lorenzo Mieli and Mario Gianani's Wildside will produce the Mafia tale.
The international series renewed by Amazon included India's Mirzapur, Mexico's Diablo Guardian and UK reality show The Grand Tour.
Salke also revealed that the first two local-language series to be made under Amazon's deal with Avengers: Infinity War directors Anthony and Joe Russo will come from India and Italy. The local series will tie-in to the 'mothership' series that the Russo brothers are making under the deal they signed with Amazon last July.