Production companies sign two-year deals with streaming giant.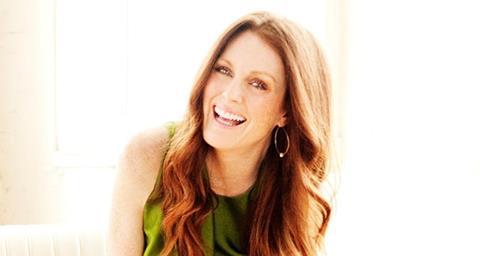 In a move that further bolsters its commitment to art house cinema, Amazon Studios announced on Tuesday it had struck first-look producer deals with Bona Fide Productions, Killer Films, and Le Grisbi Productions.
Bona Fide, run by Albert Berger and Ron Yerxa, and Killer Films, run by Christine Vachon and Pamela Koffler, will each get an exclusive first-look deal in film and television.
John Lesher's Le Grisbi has partnered on what Amazon called "indie-sized" films for two years.
Amazon Studios teamed up with Killer on Todd Haynes's imminent Cannes competition entry Wonderstruck starring Julianne Moore.
The digital platform is collaborating with Bona Fide on Marc Webb's The Only Living Boy In New York starring Jeff Bridges, Callum Turner, and Kate Beckinsale. Like Wonderstruck, that film will debut later this year.
"Bona Fide Productions, Killer Films and Le Grisbi Productions each have a long history of making critically acclaimed and award-winning films with accomplished filmmakers," Amazon Studios Roy Price said. "We're proud to be working with each of them and excited about our future creative collaborations."
Bona Fide Productions has produced Little Miss Sunshine, Little Children, and Nebraska.
Killer Films titles include Carol, Still Alice, and Wiener-Dog, which Amazon Studios picked up at Sundance 2016, as well as the original series Z: The Beginning Of Everything.
Le Grisbi is in post on Scott Cooper's drama Hostiles starring Christian Bale and Rosamund Pike, and is in production on White Boy Rick, Yann Demange's follow-up to his breakout thriller '71 that stars Matthew McConaughey.
Previous credits include Fury, Black Mass, End Of Watch, and Birdman.