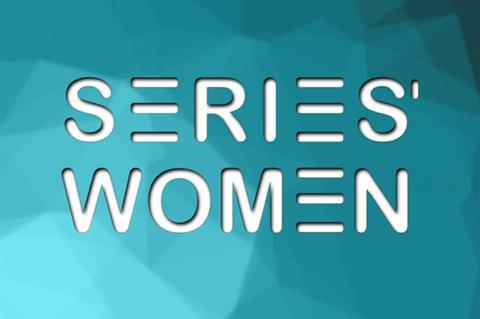 A new career enhancement programme for female producers in the European drama series sector has revealed its first cohort of 20 participants.
The inaugural edition of the Series' Women edition, organised by the Erich Pommer Institut (EPI), includes producers from 13 European countries and will foster access to industry markets, support the building of professional networks and offer access to top industry experts as mentors to take the producers' careers to the next level.
Among those selected are Belgium's Sarah Marks, a producer on Tim Mielants' comedy-drama Patrick and Jeroen Perceval's upcoming drama Dealer; and Germany's Flora Rumpler, who was assistant producer on Haifaa Al-Mansour's The Perfect Candidate and a production assistant on Jasmila Zbanic's Oscar-nominated Quo Vadis, Aida?.
Further producers include Switzerland's Jessica Hefti, an executive producer on Timo von Gunten's Zurich film festival selection Le Voyageur; and Denmark's Karen Kristensen, who was an associate producer on Ole Christian Madsen's The Day We Died, starring Nikolaj Coster-Waldau.
Mentors who will take part in the programme include Robert Franke, vice president of drama at Germany's ZDF Enterprises, and Leontine Petit, CEO of Dutch outfit Lemming Film and a producer on The Lobster, Monos and Berlin Alexanderplatz as well as young vampire series Heirs Of The Night.
Live online workshops and a self-study phase with access to EPI's online courses will begin in April and the initiative concludes with pitching opportunities at Series Mania Forum in Cannes, which runs August 30 to September 1.
Series' Women 2021
Mille Bjørke, Mastiff (Den)
Lindsay Campbell, Mesmeric Pictures (Ire)
Pilar Crespo, Magnetika Films (Sp)
Johanna Enäsuo, MRP Matila Röhr Productions (Fin)
Jessica Hefti, Zodiac Pictures (Switz)
Caroline Houben, Climax Films (Bel)
Karen Kristensen, Drive Studios (Den)
Nadine Lüchinger, Filmgerberei (Switz)
Abigail Mallia, Take//Two (Malta)
Anna Mannion, Tri Moon Films (Ire)
Sarah Marks, Marks (Bel)
Mette Mikkelsen, New Tales (Den)
Annett Neukirchen, Aspekt Telefilm-Produktion (Ger)
Maja Pek-Brünjes, Antitalent (Cro)
Barbara Pichler, KGP Filmproduktion (Austria)
Flora Rumpler, Razor Film Produktion (Ger)
Kristin Ulseth, Miso Film (Nor)
Anette Unger, Leitwolf Filmproduktion (Ger)
Margarita Veberaite, Shakehaus (UK/Lith)
Lena Weiss, Glitter & Doom Filmproduktion (Austria)