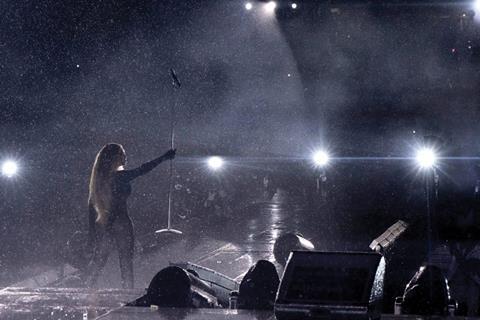 AMC has stepped up its nascent distribution activities and confirmed on Monday that it will release Beyonce's concert film Renaissance: A Film By Beyoncé in the US, Canada, and Mexico on December 1.
The news comes as excitement mounts over next week's release of Taylor Swift | The Eras Tour, which will open in North America and multiple international markets starting on October 13 and is forecast to gross upwards of $75m in its North American opening weekend.
Renaissance: A Film By Beyoncé will cover the performer's Renaissance World Tour from inception to the May opening night in Sweden through Sunday's (October 1) final night in Kansas City.
According to local reports some fans abandoned cars in traffic and walked to Sunday's concert at Arrowhead Stadium. Coincidentally Swift was at the venue a week prior to watch NFL team Kansas City Chiefs as speculation swirls around her relationship with tight-end Travis Kelce.
Renaissance will play multiple times over Thursday through Sunday for what AMC said would be a minimum of four weeks - similar to the release pattern for the Swift film. Additional global cities will be announced at a later date.
Tickets in the US for all standard showtimes will start at $22 plus tax – a premium for ticket prices although far cheaper than the concert ticket. AMC, the world's largest circuit, is distributing in association with Beyonce's Parkwood Entertainment.
The film will play in other circuits a la The Eras Tour release strategym including the number two and three US circuits Regal and Cinemark (which said on Monday that preshows will start on November 30), as well as Canada's Cineplex, and Mexico-based Cinepolis. Variance is booking other US venues, as it has done with The Eras Tour.