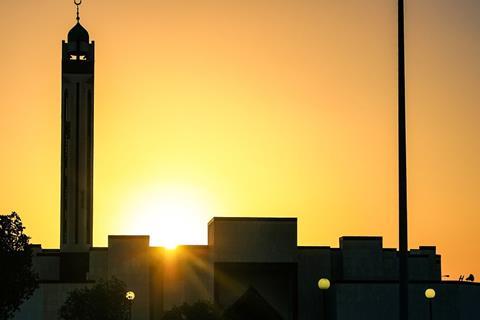 AMC has confirmed to Screen it is moving ahead with its plan to open theatres in Saudi Arabia as a handful of other exhibitors do the same following international outcry over the assassination last year of Saudi journalist Jamal Khashoggi.
Last year AMC, along with local partner Development and Investment Entertainment Company, was granted the first operating license in the kingdom. It opened the first venue in Riyadh after Saudi authorities lifted a decades-long ban on theatre-going.
After Washington Post writer Khashoggi, a long-time critic of Saudi Arabia, was murdered in the Saudi consulate in Istanbul, Turkey, last October, businesses with connections to and ambitions in the kingdom reviewed their plans. Hollywood agency Endeavor returned a $400m investment from Saudi Arabia's sovereign wealth fund last month.
As talk in CinemaCon swirled around how exibitors would tackle a potentially difficult situation, it has emerged that after internal discussions, AMC expects to open 40-50 cinemas in Saudi Arabia over the next three to five years. The largest exhibition chain in the world says the response to its first Saudi theatre, which opened in Riyadh's King Abdullah Financial District on April 1 last year, has been "tremendous".
National Association Of Theatre Owners president John Fithian told reporters this week that at least three exhibitors were planning to build in Saudi Arabia although he did not elaborate who they were.
Fithian said that while the Khashoggi killing was "a tragic, awful human rights violation", it was not the place of a trade body like NATO to interfere in foreign policy. He added that industry did not have the same duty to address such matters as governments.
"This is a country in transition, a country with a very different perspective from America… a country that had very few liberties for decades… I am proud of the fact that we're continuing to [build] in Saudi Arabia and bring free speech to that country."
IPic Entertainment CEO Hamid Hashemi on Wednesday (3) told Screen he planned to build between 25 and 30 locations throughout Saudi Arabia. The exhibitor does not currently operate a site in the kingdom.
Speaking at a CinemaCon panel on Monday, Vox Cinemas CEO Cameron Mitchell said the company planned to grow its footprint in the Middle East over the next three to four years. The exhibitor is active in Saudi Arabia.
Vue International has put plans to open sites in Saudi Arabia on hold for the time being, although it will continue to monitor opportunities. CEO Tim Richards has resigned from his role advising the Qiddiya global advisory board.
Many believe the Khashoggi killing was ordered at the behest of Saudi crown prince Mohammed bin Salman, whose forward-thinking strategy to move away from oil dependency and foster growth in other industries has been met with enthusiasm in Hollywood and other sectors. Saudi authorities have insisted the crown prince had nothing to do with the murder.