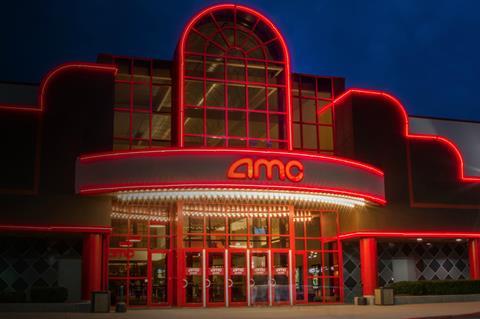 AMC Theatres has pushed back the reopening of its US cinemas to mid- to late August as Covid-19 cases continue to surge across the country and Warner Bros holds back the launch of Tenet.

A press release issued on Thursday morning (July 23) said the new timing "reflects currently expected release dates for much anticipated blockbusters like Warner Bros.' Tenet and Disney's Mulan, as well as release dates for several other new movies coming to AMC's big screens."
AMC had most recently planned to open the bulk of its US sites by the end of July.
Earlier this week Warner Bros temporarily removed Tenet, Christopher Nolan's anticipated sci-fi thriller tentpole, from the US release schedule in light of the pandemic crisis.
The studio said it intended to announce a 2020 US release for Tenet "imminently" and is pivoting towards an international-first distribution pattern on the film, given that cinemas have reopened in parts of Europe and Asia.
Approximately one-third of AMC's sites already open in Europe and the Middle East.
AMC is the largest exhibitor in the US and the world. At time of writing Cineworld, owner of Regal Cinemas in the US, had declined to comment. Cinemark had not announced revised plans. Like AMC, both companies most recently set late July openings for their sites.