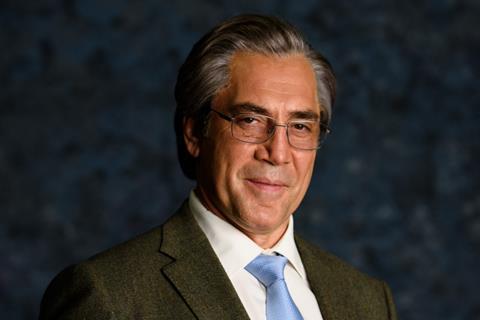 A total of 14 Spanish productions have been selected for the 69th San Sebastian Film Festival (September 17-25).
These include four titles which will compete for the Golden Shell, including The Good Boss, starring Javier Bardem, which marks the third time in official selection for Fernando León de Aranoa. The Madrid filmmaker won the Golden Shell for best film with Mondays In the Sun back in 2002. The Good Boss is a black comedy and is set in an industrial sales manufacturing business.
Maixabel by Icíar Bollaín will also compete. The film stars Blanca Portillo as the widow of the murdered socialist leader, Juan Mari Jáuregui. This is the fourth time Bollain will have competed in official selection, while it's the first time for Valencian filmmaker Paco Plaza, with horror title La Abuela, about a young model who leaves her job in Paris to return to Madrid and care for her sick grandmother.
Jonás Trueba returns to competition with Quién Lo Impide, a project which has taken five years to complete, following the relfections of teenagers and their hopes for the future.
The Spanish titles complete the already-announced list of filmmakers participating in competition, who include Inés Barrionuevo, Laurent Cantet, Terence Davies, Alina Grigore, Lucile Hadzihalilovic, Zhang Ji, Tea Lindeburg, Claudia Llosa and Claire Simon.
Alejandro Amenabar's first foray into television, La Fortuna, is also debuting out of competition at the festival.
Read the full Spanish line-up below.
Competition
The Good Boss (Sp), dir. Fernando León de Aranoa
La Abuela (Sp-Fr), dir. Paco Plaza
Maixabel (Sp), dir. Icíar Bollaín
Quién Lo Impide (Sp), dir.Jonás Trueba
Out of competition
Rosa Rosae. A Spanish Civil War Elegy (Sp), dir. Carlos Saura
Las Leyes De La Frontera (Sp), dir. Daniel Monzón
La Fortuna (Sp), dir. Alejandro Amenábar (TV series)
The Daughter (Sp), dir. Manuel Martín Cuenca
New directors
Between Two Dawns (Turkey-Fr-Rom-Sp), dir. Selman Nacar
Josephine (Sp), dir. Javier Marco
Horizontes Latinos
Dusk Stone (Arg-Chile-Sp), dir. Iván Fund
Zabaltegi-Tabakalera
They Carry Death, (Sp-Col), dirs. Helena Girón and Samuel M Delgado
Heltzear (Sp) dir. Mikel Gurrea
Perlak
Official Competition (Sp-Arg), dirs. Mariano Cohn and Gastón Duprat. Opening night film.