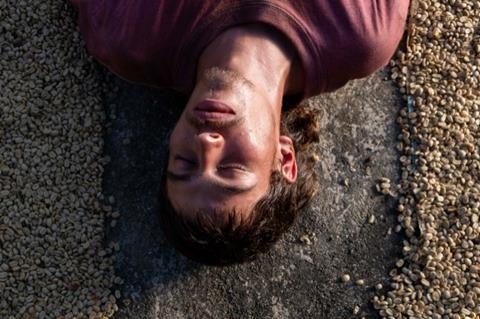 A total of 13 first and second features will compete for the New Directors award at this year's San Sebastian International Film Festival (SSIFF, September 17-25).
The winning film is awarded €50,000 ($59,000) to be shared by the director and the Spanish distributor.
This year's selection includes Philippe Grégoire's The Noise Of Engines, inspired by his experiences as a customs officer, a job he took to pay for his film studies; Selmar Nacar's Between Two Dawns, which won the WIP Europe Industry award in San Sebastian last year; Darko Sinko's Inventory, that also took part in WIP Europa and WIP Europa Industry in 2020; and American actor-director Fran Kranz' Mass, his feature directing debut that premiered at Sundance and stars Reed Birney, Ann Dowd, Jason Isaacs and Martha Plimpton.
Spanish new talent Javier Marco, who won the Goya for best short in 2020, will also premiere his first feature: Josephine, starring Emma Suarez and Roberto Alamo. Other New Directors titles are Agustin Banchero's Hilda's Short Summer, a former WIP Latam project; and Juan Sebastian Mesa's second feature The Rust. His debut Los Nadie premiered at Venice in 2016. Emmanuel Parvu, who has worked as an actor for Cristian Mungiu and Constantin Popescu, will premiere his second feature Mikado; as will Chinese director Sun Liang with Lost In Summer.
Of the 13 titles selected, four are directed by women: Hong Sung-eun's Aloners, Mara Pescio's That Weekend, which took part in San Sebastian's co-production forum in 2017; Lena Lanskih's Unwanted; and Carajta, co-directed by Silvina Schinecer and Ulisses Porra. They return to New Directors following their first feature Tigre (2017).
First and second films selected for the New Directors sidebar are eligible for San Sebastian's main competition prizes. This was the case last year when Georgian director Dea Kulumbegashvili's swept the board, winning the festival's top prize, the Golden Shell, as well as awards for best director, best actress and best screenplay.
Five of the 13 films competing for the New Directors award took part in previous SSIFF industry programs.
Features from Terence Davies and Lucile Hadzihalilovic are among the first wave of competition titles announced for San Sebastian, which will run as an in-person event.
2021 New Directors line-up
Carajita (Dom Rep-Arg)
Dirs. Silvina Schnicer, Ulises Porra
That Weekend (Arg-Bra)
Dir. Mara Pescio
Aloners (S Kor)
Dir. Hong Sung-Eun
Between Two Dawns (Turkey-Fra-Rom-Sp)
Dir. Selman Nacar
Inventory (Slovenia)
Dir. Darko Sinko
Josephine (Sp)
Dir. Javier Marco
The Rust (Col-Fr)
Dir. Juan Sebastián Mesa
Hilda´S Short Summer (Uru-Bra)
Dir. Agustín Banchero
The Noise Of Engines (Can)
Dir. Philippe Grégoire
Mikado (Rom)
Dir. Emanuel Parvu
Mass (Us)
Dir. Fran Kranz
Unwanted (Rus)
Dir. Lena Lanskih
Lost In Summer (China)
Dir. Sun Liang