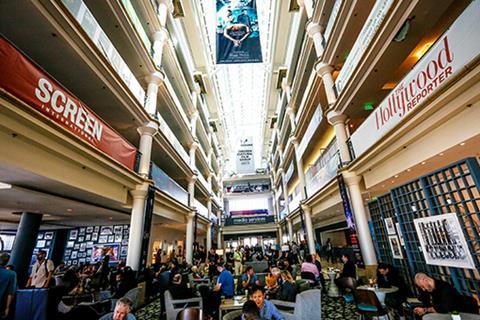 The American Film Market (AFM) is set to return as an in-person event in November, as pandemic restrictions continue to be relaxed in California.
AFM managing director Jonathan Wolf confirmed the plans in an email to the industry, which said: "I want to let you know that plans are well underway for an in-person AFM this year, taking place November 2-7. California has fully reopened and we are optimistic that the travel restrictions still in place will be lifted soon.
"We are looking forward to welcoming you back to Santa Monica to reunite with the global film community, discover the newest films and projects, and connect and collaborate face-to-face with valued partners and new connections. Stay tuned for updates in mid-July on our plans and how you can make the most of AFM 2021."
It marks an increasing move back to physical markets, with Cannes set to host its Marché du Film in-person for film buyers and sellers from July 6-15.
Although California has fully reopened, the fast-spreading Delta variant of coronavirus is now the third-most common in the state and makes up 14.5% of cases reported so far in June, up from 4.7% in May, according to data released by the California Department of Public Health.
Last year's AFM took place online, following a surge in Covid-19 cases, from November 9-13. The 41st edition of the market saw a record 571 companies from 48 countries take part. A total of 1,468 buyers from 66 countries were in virtual attendance. AFM's "On Demand Theatre" screenings showed 465 films – 50% more than at AFM 2019.