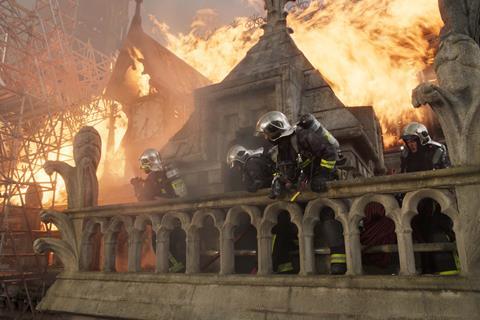 The ongoing Hollywood strikes have struck again, this time forcing the Franco-American Cultural Fund (FACF) to cancel its Los Angeles event the American French Film Festival (TAFFF, October 18-22).
The FACF, which brings together the DGA, MPA, WGA and France's authors' rights organisation SACEM, said its board members made the "difficult decision" this week to cancel, explaining that it was "not possible to continue with business as usual".
The group said it was "keenly aware of the impact of this decision on the filmmakers, actors, producers, and distributors of the films and series that were due to be featured, many of them for the first time in the United States" and thanked French film industry professionals "for their understanding and for their supportive messages during these difficult times".
TAFFF, formerly known as COLCOA, will still announce its full 2023 slate as planned on September 27 to honour the selected projects.
This year's line-up was meant to include a previously announced US premiere for Brigitte Bardot TV biopic drama Bardot with a visit from acclaimed filmmaker Danièle Thompson, as well as a documentary slate that included Nicolas Philibert's Berlin Golden Bear-winning On The Adamant.
TAFFF was established in 1996 as a launchpad for French films to find Stateside distributors and spotlight French artists. It increasingly became a strategic staging post for French films and talent ahead of AFM and awards season.
Last year's highlights included the opening night gala premiere of Jean-Jacques Annaud's Notre-Dame On Fire (pictured), screenings of 75 films and series, a special honour for French producer Charles Gillibert, and prizes for Eric Gravel's Full Time (Audience Award), Emmanuel Mouret's Diary Of A Fleeting Affair (Critics Award) and Lise Akoka and Romane Gueret's Cannes-winning The Worst Ones (Best First Feature).
The FACF has not announced the event's 2024 dates.
WGA resumed its negotiations with the studios and streamers this week, sparking industry-wide hope that an agreement could be reached after what has been 143 days of industrial action which has impacted the film industry in Hollywood and spilled over onto French shores.