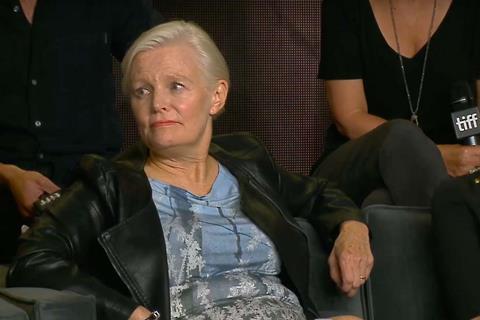 Mary Harron (American Psycho) and her writer partner Guinevere Turner, who unveiled their controversial new Charles Manson film Charlie Says in Venice last week, are working together on a new project.
The Orange Eats Creeps is an adaptation of Grace Krilanovich's cult novel of the same name, about a group of feral homeless teenagers
"It's a very underground, experimental novel that I thought was interesting," Harron said of the project. "Young people travelling around the northeast [of America], living around the highways."
The project is being developed and produced through New York's Greencard Pictures and marks the latest collaboration between Harron and Turner after American Psycho, The Notorious Bettie Page and Charlie Says.
Harron is planning The Orange Eats Creeps as her next feature as a director following her Salvador Dali project, Dali Land, which will star Ben Kingsley as Dali and Lesley Manville as his wife Gala and which is due to shoot in spring next year. Ed Pressman is producing the Dali film.
Charlie Says, which is being sold by UTA and Fortitude International, was a world premiere in Venice but isn't screening at TIFF. (Toronto's programmers are understood to have had an issue with its violence.) British star Matt Smith (The Crown, Dr Who) was Harron's surprise choice to play notorious cult leader Manson.
"A ton of people came in to read for it. No-one was right. It is a hard part because it is iconic and you need someone with a lot of guts to do it and who is charismatic enough to make sense of it. It was so hard to find someone for this role. If someone can get the inner Charlie and make sense of it, I don't care what they look like," Harron said of Smith, who bears little resemblance to the real-life Manson. (By coincidence, the actor had also recently played Patrick Bateman, the main character in American Psycho, in a 2013 London stage-musical adaptation of Bret Easton Ellis' 1991 novel).
"I don't think when you watch him you're aware he is so much taller than Charlie. The audition was electrifying. Matt could be scary, he could be funny, he could switch emotionally. It was just very exciting and volatile and I thought, yes."