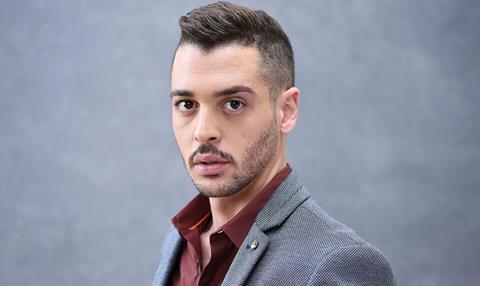 Amjad Al Rasheed's Inshallah A Boy picked up The Cell award for a digital camera package and the RISE Studios award, both worth $10,000, at the Cairo Film Connection, the co-financing platform of the Cairo International Film Festival (CIFF, November 13-22).
There were 20 prizes given out across 15 projects, either in development or post-production, totalling $225,000 altogether.
Inshallah A Boy is the feature debut from former Screen Arab Star of Tomorrow Al Rasheed and follows a grieving widow at risk of losing her house due to inheritance laws. A co-production between Jordan, Egypt and Saudi Arabia, the dark comedy won the top prize at this year's Venice Final Cut and was recently awarded with Marrakech's $25,000 Atlas Workshops post-production grant.
Suzannah Mirghani's Cotton Queen and Mahdi El-Tayeb's Lamp in the Dark each took home the biggest prize from marketing and distribution outfit MAD Solutions which offers a minimum of $50,000 for distribution in the Arab world.
Cotton Queen is a Germany-France-Palestine co-production set in Sudan which follows a 15-year-old girl torn between cultural expectations and a desire for independence. The debut project from Sudanese-Russian director Mirghani won the ArteKino Award at Cannes's L'Atelier earlier this year.
Lamp In The Dark is also set in Sudan and explores growing tensions in a small village after a mobile cinema arrives.
Amer Shomali's Theft Of Fire won the best media production award of $10,000. The Palestine-Canada production is a docu-fiction about a fictional heist that raises questions about stolen histories. Last month, the film received a production grant from the Sundance Institute Documentary Fund.
Shomali's previous documentary The Wanted 18 (co-directed with Paul Cowan) won best documentary at Abu Dhabi film festival and was Palestine's submission to the Oscars in 2015.
Other winners included Mehdi Hmili's The Seasons Of Jannet, which received a $15,000 prize from The Cell for a promotional package of teaser and trailer, and Mohcine Besri's Bella which was awarded $10,000 from Travellers Media Production.